Are you either starting new construction or remodeling a home with a set of stairs?
If you know me well, have walked a property along side me, or toured a listing with me, you know wasted space is something I could never understand in design. We live in the Silicon Valley and space is a commodity. Today's Blog is all about sharing a few of the smartest trends to add space and interest to your new home. Using the space under your stairs could give you the 30-40 square feet you needed to expand that kitchen, pantry, first floor laundry room or bedroom suite, without sacrificing another area.
Let's take a look at this smart design in this Palo Alto craftsman homes. One might think this door under the stairs is a storage closet...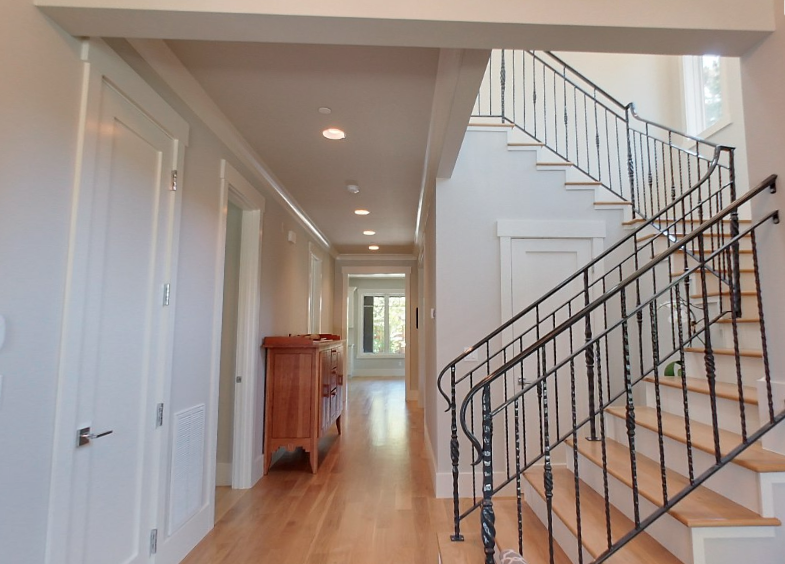 Well, guess again! A powder room was moved from the east side of the house into this space. This space allowed for standard height ceiling at the vanity on the interior hallway side and enough head room for a 6'6" person on the exterior wall. Add a beautifully framed mirror over a pedestal sink and light filtering shade over the window, and you just gave yourself +30 sq ft to use elsewhere!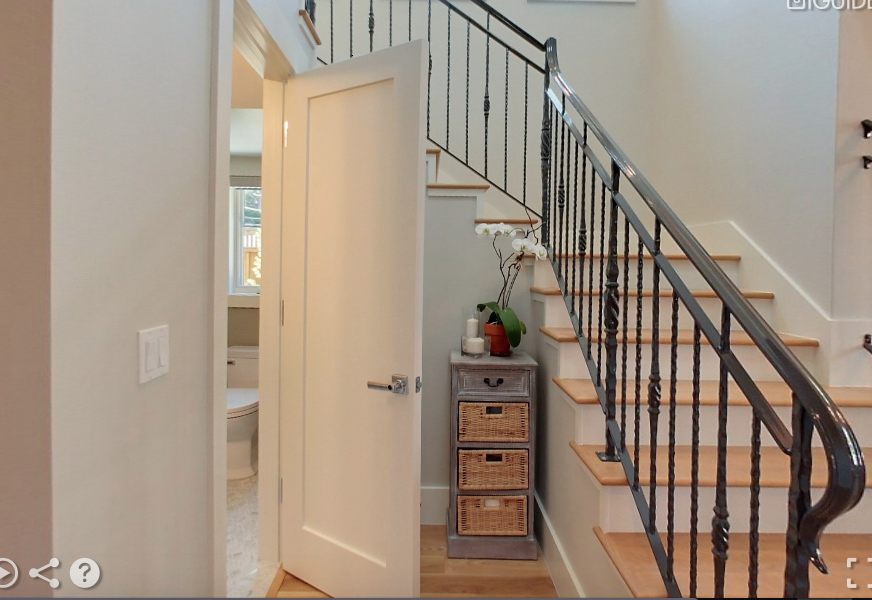 Some would ask, "Do you have to tuck the furnace in another closet somewhere else?" That would be silly and not effective in the overall goal of saving space. The furnace was added underneath the first 2 tiers of stairs and accessible via an exterior door on the side of the house. This my friends is GENIUS!
Now, wow about if the stairs are not highlighted in the front of the house, but maybe they lead down to your basement?
Adding a wine closet with glass doors and lighting that will give it the focus your collection deserves is another great idea for the homeowners who want all the bells and whistles.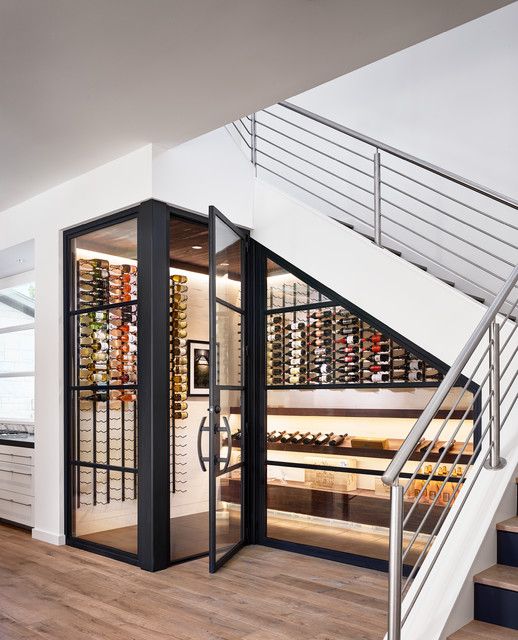 Chat with your architect or builder about these and other smart space-saving techniques for your next build. Get creative and stay sensible so that if you were to ever sell, new buyers would find your genious ideas well thought out and efficient. Going too far outside of the box may put you in a challenging position when it comes to resale.
Please, feel free to let me know what you come up with so we can highlight your home on a future Blog!